Publicado el 27/07/2021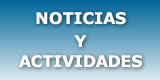 IEEE AR - Jornada IMS - Technical Lecture "State-of-play of autonomous vehicles"
04 de agosto 2021, 09:00 AM

Volver a la sección
Jornada de la IEEE Instrumentation & Measurement Society (IMS)
En el marco de la iniciativa en curso para establecer un Capitulo de la IEEE Instrumentation & Measurement Society (IMS) en la Sección Argentina, invitamos a participar de la Jornada Técnica que se realizará el próximo miércoles 04 de agosto de 2021, de 09:00 a 10:30 AM ARG (GMT-3), con el siguiente programa.
9:00 - 9:10 --- Bienvenida por parte de la Sección Argentina
9:10 - 9:25 --- H. Laiz - Relevance of metrology in quality and innovation and specific needs in Argentina
9:25 - 9:45 --- S. Baglio - Presentation of the IEEE I&M Society
9:45 - 10:30 --- D. Watzenig - Technical lecture: State-of-play of autonomous vehicles along with a closer look to perception and multi-sensor fusion
• A basic introduction to the sense-plan-act challenges of autonomous vehicles
• Introduction to the most common state-of-the-art sensors used in autonomous driving (radar, camera, lidar, GPS, odometry, vehicle-2-x) in terms of benefits and disadvantages along with mathematical models of these sensors
• Overview of different sensor data fusion taxonomies as well as different ways to model the environment (dynamic object tracking vs. occupancy grid) in the Bayesian framework including uncertainty quantification
• Exploiting potential problems of sensor data fusion, e.g. data association, outlier treatment, anomalies, bias, correlation, or out-of-sequence measurements
• Propagation of uncertainties from object recognition to decision making based on selected examples, e.g. the real-time vehicle pose estimation based on uncertain measurements of different sources (GPS, odometry, lidar) including the discussion of fault detection and localization (sensor drift, breakdown, outliers etc.).
Sobre los expositores:
IEEE Fellow, Presidente de la IEEE Instrumentation & Measurement Society.
Profesor y Rector de Investigación Científica, Universidad de Catania, Sicilia - Italia.
Presidente del Bio-nanotech Research and Innovation Tower, Universidad de Catania.
Responsable del MINTLab (MIcro and Nano Transducers Lab).
Departamento di Ingeniería Eléctrica, Electrónica e Informática.
Universidad de Catania. Italia
https://ieee-ims.org/position/president
Distinguished Lecturer IEEE I&M Society.
Profesor de Conducción Autónoma.
Instituto de Automación y Control.
Universidad Tecnológica de Graz. Austria
https://ieee-ims.org/contact/daniel-watzenig
Miembro I&M en Argentina desde 1991.
Gerente de Metrología y Calidad.
Instituto Nacional de Tecnología Industrial (INTI).
Integrante del Consejo Directivo del Instituto Nacional de Normalización y Certificación (IRAM).
Secretario Académico del Instituto de Calidad Industrial (INCALIN, INTI-UNSAM).
Miembro del CIPM (International Committee for Weights and Measurements).
Ex presidente del Sistema Interamericano de Metrología (SIM).
https://www.linkedin.com/in/hector-laiz-62367921/
* * *
Jornada Técnica Virtual
Organizadores
IEEE Argentina Section / IEEE IMS
Contacto Esteban Anoardo eanoardo@ieee.org
Agenda
Miércoles 04 de agosto de 2021 - 09:00 a 10:30 AM ARG
(GMT-3 - Argentina / Buenos Aires)
https://events.vtools.ieee.org/m/278525
Los datos de acceso a la videoconferencia se enviarán oportunamente a los inscriptos.
Las disertaciones de S. Baglio y D. Watzenig serán en idioma Inglés.
Inscripción
Actividad con acceso libre y gratuito. Se solicita inscripción previa.
Apertura: 30 de julio 2021 12:01 PM
Cierre: 04 de agosto 2021 08:55 AM
GMT-3 - Argentina/Buenos_Aires

Volver a la sección
---
Destacados