Publicado el 18/08/2021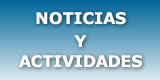 IEEE BTS - Webinar " Broadcasting: the past and the future in a connected world"
Madeleine Noland y Peter Siebert - Miércoles 18 de agosto 2021, 18:00 AR

Volver a la sección
El grupo de Young Professionals de la IEEE BTS Broadcast Technology Society invita a los estudiantes y jóvenes profesionales de la Región 9 a participar en un evento donde se presentará la actualidad del "Broadcast" (TV y Radio) en el que disertarán dos referentes de la industria.
La disertación, en idioma inglés, está dirigida a estudiantes, para que puedan considerar si les interesa esa área técnica como una futura salida laboral.
Fecha y hora: Miércoles 18 de agosto de 2021, 18:00 AR (GMT-3)
Link de inscripción: http://bit.ly/tvyradio
El evento se transmitirá por WebEx.
Broadcasting: The past and the future in a connected world
Madeline Noland, President of ATSC
Peter Siebert, Broadcast Industry Advisor
The first television broadcasts around the world started more than ninety years ago, turning quickly into the preferred medium for media entertainment at home, replacing radio and movies. Those were hectic days for the broadcasting engineers facing daunting challenges day in and day out to satisfy the growing audience demands. Since those first decades, the broadcasting industry has fostered many cutting-edge technologies related to all the fields involved in a communications system implementation such as planning, channel coding, video coding, and wireless transmission, to name a few.
Standardization is a necessary precondition for the success of any technology that relies on interoperability among multiple diverse systems. Without these specifications in place the broadcast and consumer industry as we know it today would not be possible. Television and broadcast have come a long way, and Standards Development Organizations (SDOs) must stay ahead of the marketplace needs. We advanced from black and white to color, from analogue to digital broadcast, and now with the rise of mobile devices, streaming services, 5G and more, broadcasting must again move forward to meet the changing landscape. How will we consume media in the future? Will we still receive information and entertainment via terrestrial, satellite or cable broadcast? How are these systems evolving to bring the most value to businesses and consumers? How are SDOs leading the transformation?
In this webinar, you will have the opportunity to hear from two of the main players in standards development on recent advances in the broadcast industry Madeleine Noland, current president of ATSC, and Peter Siebert former Executive Director of the DVB project.
They will discuss the importance of the standardization process in an international and connected landscape, the main contributions of broadcasting to the data/media delivery in current affairs, the role of terrestrial broadcasting in a mobile, on-demand world, and the future prospective of broadcasting. In addition you will learn about the relevance of standards for the industry and insights on standards development.
This IEEE BTS webinar is a University and Industry exchange. A conversation highlighting challenges and benefits; discussing technology, applications, market demands and standardization. As the broadcasting industry continues to evolve at an incredible pace, it generates new challenges and opportunities. Discover your career in the future of broadcasting.
About BTS
The IEEE Broadcast Technology Society (BTS) is a membership organization open to everyone in the broadcast industry and allied fields. The BTS mission is to serve the needs of its members; to enhance their professional knowledge by keeping them informed of the latest research results and industry trends, and provide enriching educational and networking opportunities.
https://bts.ieee.org/

Volver a la sección
---
Destacados